Our Services
A Different Way of Working with our Customers!
Bois Watteau, as a company, has always been different from the other suppliers of building materials. Here, we listen to our customers; we take the time for each of them.
Numerous professional customers come to us because of the huge stock we carry at all times. The car park is covered, secured, free of charge, and accessible from 6 a.m.
Bois Watteau constantly diversifies with just one aim in mind: to satisfy the needs of our clientele. Recently, we invested in a CNC saw mill that allows us to saw custom furniture panels automatically with great precision.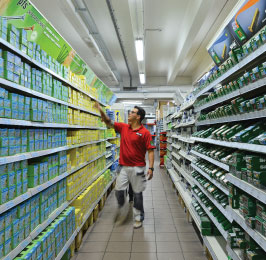 Fittings and Tools
All construction tools are in stock in our store!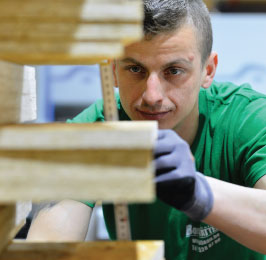 Planing and Sawing
Planing of all types of wood by our qualified cabinetmakers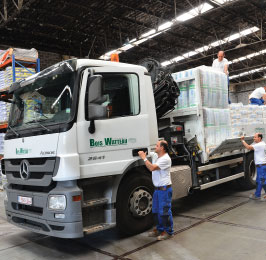 Transport service
Just-in-time delivery to construction sites throughout Belgium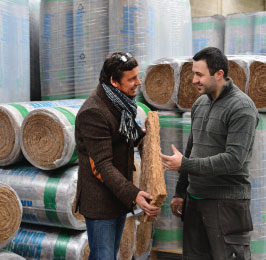 Services & Advice
Our specialists in building materials are always ready to assist you.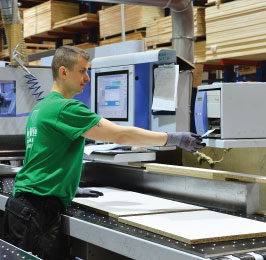 Creation of Custom Furniture
Custom sawing of furniture panels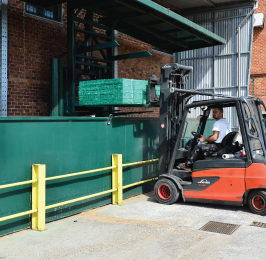 Wood Treatment
Treatment unit (water-repellent, deworming,...) for all wood species.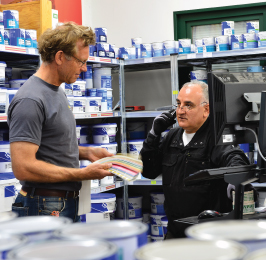 Colour of Paint
All colours of interior and exterior paints are available upon request.